George Zeppenfeldt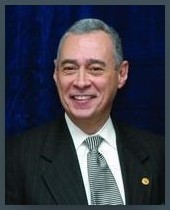 We are saddened to report that George "Doc" Zeppenfeldt passed away on January 13, 2020.
George graduated from SHU's class of 1970. He has since been recognized in numerous academic and professional awards including, among others: the 1999 Kellogg/Robert Wood Johnson Fellowship; election as member to the national board of the Institute for Diversity in Health Management, a division of the American Hospital Association in 2001, and recipient of the Healthcare Leadership Award from the National Hispanic Medical Association in 2006.
George's leadership and creativity are best illustrated by the Association of Hispanic Healthcare Executives. He established AHHE in 1998 and devoted his energy for more than twenty years to its development and empowerment.
During his time at The Hall, George served as chairman of our chapter's Social Action Committee. During his tenure, he organized the most successful mixer the chapter has ever had. On the day of the mixer, The Brooklyn Bridge, who had the #1 hit on the charts, was announced as the surprise band. We had to turn people away at the door. And, of course, despite grousing from some, George made sure that the profits did indeed go to the intended charity.
Rest in peace, Doc
---
Bob Reilly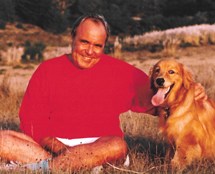 Bob Reilly passed away on February 26, 2020 after long suffering from Scleroderma, a rare fatal disease, since 2017.
Bob received a BS in Marketing with a minor in Philosophy at The Hall. He graduated with honors and received the American Marketing Student of the Year Award and the Marco Bazo Award for Academic Excellence in Marketing.
Since leaving SHU, Bob held several sales and executive positions at a number of companies, including AB Dick Company, DHL, and Mobile Tchnology. In 1992, Bob left for northen California, settling in Half Moon Bay when he accepted the position of President and CEO of Sun Medical Technologies. Upon completion of a successful sale of the company in 1997 he launched his own
healthcare consulting company, Reilly and Associates. In 2010 he joined his wife, Marcia, in retirement.
Bob is survived by his loving wife of 33 years, Marcia, his son David (Sandy) Reilly, daughter Amy, and grandsons Milan and Kai.
In April 2009, Bob Reilly happened to land on our website while surfing the net where he reconnected with us after many years. We will miss Bob, his great sense of humor and fun personality.
---
John Cancillieri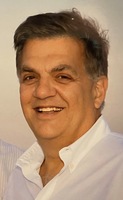 John Cancillieri passed away on February 12, 2020 at the age of 66.
Born in Newark, John was raised in Kenilworth, lived in Roselle Park before moving to Lincroft 32 years ago. He was an insurance claim adjuster with A.I.G. in Jersey City for 21 years, retiring in 2019.

John received his Bachelors Degree at SHU in Business Administration and Marketing in 1975.
John is survived by his three children, Kyle, Jenna, and Karra and two grandchildren, Benen and Emery, as well as his father and three brothers.
May he rest in peace.
---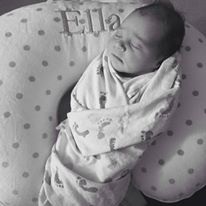 Congratulations Bob and Ray
Congrats to Bob Marino and Ray Higgins -- Bob's son, Rob Jr, and Ray's daughter, Kelly were married earlier this year. Our best wishes to the new couple.
And, of course, to their dads, who are proud new grandparents of Ella Grace, 7 lbs 6 oz.
Considering her dual heritage, she's bound to be an awesome thumper player.
---
Reunion 2013
A reunion get together was held on Friday, March 22, 2013 at the Blackthorn's Pub in Kenilworth, NJ. The turnout was our best since our 1980 reunion -- back when we were still young and foolish. (We're no longer young.) 27 brothers attended the festivities, with some new faces we haven't seen at recent reunions -- Joe Cybulski, Bob Harkins, and Dennis Pedra made it to their first reunion in years.
Our thanks to Dave P for organizing this event.
And Dave finally figured out how to get the photos off the camera (he had his son do it), so check out the details and photos at the Reunion 2013 page.
---

Lou D'Andrea Retires
Congratulations to Lou on his retirement.
On December 31 2012, Lou has decided to pack it in and devote all his time to his golf game.
Best of luck, Lou!
---
The Buckley's Retire
Jim and Nancy Buckley have retired and moved from their beloved New Jersey to the warmer climes of North Carolina in September 2012. Our best wishes to the Buckley's.
A few of the Zeta Chi Rho sisters got together in July to bid farewell to Nancy. As we had such close bonds with the sisters of Zeta back in our SHU days, we are delighted to capture the moment for the Tau Delt site. Visit the Zeta Reunion link for a look at their recent get-together.
---

Greg Renner Retires
Congratulations to Greg "Otto" Renner on his retirement.
Greg has decided to call it quits. On March 30, 2012, he retires after 83 years at Xerox.
Best of luck, Greg!
---
Jim Buckley
Congratulations to Jim and Nancy Buckley on their recent marriage.
No, this is not an old article. It's their second time. Best of luck to the bride and groom.
Jim's name has been added to the
Address List
.
---
The Sunshine Boys Meet Again!
Another get-together by our resident brothers of the Sunshine State.
George and Lou
enjoy the summer of 2011 and send regards from Florida.
---
Mini-Reunion 2011.
After almost 40 years, brothers Lou and Bruce got together in May for a mini-reunion of their own in Florida. And we managed to get a shot of this
historic occasion
.
---
Another brother finds us...
A couple of days after hearing from Bob Reilly in April 2009, another brother who many of us have not seen for quite some time, happened to be given Roger's business card. He, in turn, sent an e-mail to Roger who forwarded it on to us. This time we got a photo, so rather than tell you outright who it was, it's once again time to play "
Name That Brother
".
---
Name That Brother
In February 2009, we received a new photo from afar. Quite a few years have passed since many of us have seen the brothers in this photo. So it's time to play "Name That Brother". Can you identify these
brothers
?
---
Website Discovered!

John Gubernat stumbled upon our website and left a message in our
guest book
. After 25 years in the insurance industry, he's changed careers and is now managing a small executive golf course. He sends his regards to all. John's name has been added to the address list.
Welcome John. Glad you found us.
---
Tau Delta Phi on Wikipedia
Dave Pastore found a webpage at Wikipedia that gives a synopsis of the founding, structure, and notable alumni of Tau Delta Phi. We've added the link to our home page. Or click the Wikipedia link here. →

---
On a roll!
Within a few days of hearing from Modesto, one of newest (relatively speaking) brothers, we move to the other end of the spectrum to hear from one of our
oldest
founding brothers, Jim Richter. Jim sends his regards to all from Alabama.
Jim has been added to our address list.
---
Found Us!

In October 2008, we heard from brother Modesto Fiume who discovered our website. He gave us two additional names for our chapter roll -- Mark Ellerson and Bob Wortman. Modesto tells us that our last pledge class at SHU was Fall 1976. (We aren't sure, but think that might be the Upsilon class?) So our chapter may have lasted a bit longer than we previously thought. And we were obviously not correct about having the complete list of brothers on our chapter roll webpage. Perhaps there are still more to come.
Modesto and Mark have been added to our address list.
---

Found us!
Lou Traina stumbled across this website by accident. He happened to google his own name and Google found this site because of his name under the 1971 photo. Amazing! He sends his regards from Florida to all. Lou's been added to the Address List.
We had been trying to locate as many brothers as we could find for the November 2004 reunion. But, who knows -- they could locate us like Lou did. With everyone's name on the Roll page, it's possible that any brother may find us in much the same manner. We also tried googling Tau Delta Phi and we're on the first page of 155,000 results. We may be found this way too.
---
Address List
The Address List link above is password-protected so that spammers can't get to it. If you forgot the password or never got it, send an email to the address at the bottom. If you changed your e-mail address or would prefer that it be removed from the list, do the same.
---
By The Numbers
| | |
| --- | --- |
| 12504 | Visits to this web page since its inception in 2005 |
| 52 | Brothers located and on the Address List |
| 27 | Brothers attending the November 2013 reunion -- a modern-day record. |
| 22 | Brothers attending the November 2004 reunion |
| 15 | Brothers attending the November 2005 reunion |
| 14 | Brothers attending the November 2008 reunion -- maybe we're starting back on the upswing |
| 13 | Lucky 13? Brothers attending both the November 2006 and November 2007 reunions |
| 0 | Those who didn't have a great time. |
---
Send any news, photos, or other content for this website to info@tdpshu.org.