George Zeppenfeldt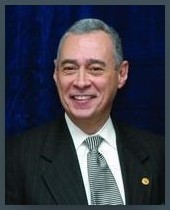 We are saddened to report that George "Doc" Zeppenfeldt passed away on January 13, 2020.
George graduated from SHU's class of 1970. He has since been recognized in numerous academic and professional awards including, among others: the 1999 Kellogg/Robert Wood Johnson Fellowship; election as member to the national board of the Institute for Diversity in Health Management, a division of the American Hospital Association in 2001, and recipient of the Healthcare Leadership Award from the National Hispanic Medical Association in 2006.
George's leadership and creativity are best illustrated by the Association of Hispanic Healthcare Executives. He established AHHE in 1998 and devoted his energy for more than twenty years to its development and empowerment.
During his time at The Hall, George served as chairman of our chapter's Social Action Committee. During his tenure, he organized the most successful mixer the chapter has ever had. On the day of the mixer, The Brooklyn Bridge, who had the #1 hit on the charts, was announced as the surprise band. We had to turn people away at the door. And, of course, despite grousing from some, George made sure that the profits did indeed go to the intended charity.
Rest in peace, Doc
---
Bob Reilly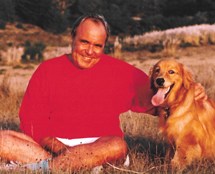 Bob Reilly passed away on February 26, 2020 after long suffering from Scleroderma, a rare fatal disease, since 2017.
Bob received a BS in Marketing with a minor in Philosophy at The Hall. He graduated with honors and received the American Marketing Student of the Year Award and the Marco Bazo Award for Academic Excellence in Marketing.
Since leaving SHU, Bob held several sales and executive positions at a number of companies, including AB Dick Company, DHL, and Mobile Tchnology. In 1992, Bob left for northen California. settling in Half Moon Bay when he accepted the position of President and CEO of Sun Medical Technologies. Upon completion of a successful sale of the company in 1997 he launched his own
healthcare consulting company, Reilly and Associates. In 2010 he joined his wife, Marcia, in retirement.
Bob is survived by his loving wife of 33 years, Marcia, his son David (Sandy) Reilly, daughter Amy, and grandsons Milan and Kai.
In April 2009, Bob Reilly happened to land on our website while surfing the net where he reconnected with us after many years. We will miss Bob, his great sense of humor and fun personality.
---
John Cancillieri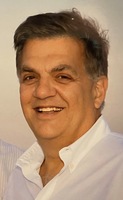 John Cancillieri passed away on February 12, 2020 at the age of 66.
Born in Newark, John was raised in Kenilworth, lived in Roselle Park before moving to Lincroft 32 years ago. He was an insurance claim adjuster with A.I.G. in Jersey City for 21 years, retiring in 2019.

John received his Bachelors Degree at SHU in Business Administration and Marketing in 1975.
John is survived by his three children, Kyle, Jenna, and Karra and two grandchildren, Benen and Emery, as well as his father and three brothers.
May he rest in peace.
---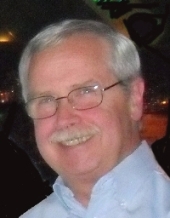 Brian Boucher
Brian Boucher lost his brave battle with cancer on December 28, 2018 at the age of 70.
After leaving The Hall, Brian worked for Western Electric and followed the path of many to AT&T, Lucent Technologies, and retired from Avaya. And he proudly volunteered with the Morristown Little League for 25 years. (No, not as a player.)
We have so many stories of Brian's college days, we don't even know where to begin. From his days on Sunnyside Terrace to "603", he was always there with a story or anecdote to make us laugh. Brian touched and amazed many with his sharp, funny wit, always ready to tell a joke even to his doctors and nurses while battling cancer for 10 months.
Brian is survived by his devoted wife, Patricia; and his loving sons, Brian P. and his wife Kim, Matthew, and Conor; as well as his cherished grandchildren, Tiernan, Reagan, Rory and Liam.
He will be greatly missed.
---
Matt Piermatti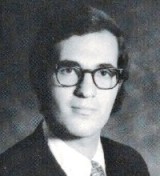 We are sad to report that Matt Piermatti passed away on March 25, 2017. Matt, age 66, died at home after suffering from diabetes and related complications for a number of years.
Matt was an attorney and adjunct professor of law at William Paterson College. He was also involved with many organizations and activities as varied as Manhattan's prestigious Amateur Comedy Club, Rolls Royce Owner's Club, and the Titanic Historical Society. His many other associations are recounted in
Matt's obituary
.
May he rest in peace.
---
Thom Hornish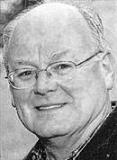 We are sad to report that Thom Hornish passed away on August 29, 2015 after a year-long battle with cancer.
After graduating from SHU in 1971, Thom achieved a Master's degree in social studies education from Rutgers. He had a 41-year career of teaching social studies and coaching at Westfield High School, where he served as the head girls cross-country coach.
He is survied by his wife, Donna, of 39 years, as well as his parents, Mary Ann and Donald Sr, sister, Susan, and brothers, Peter and Kevin.
After losing touch for many years, Thom discovered our website in 2013, unfortunately shortly after our last reunion. He extended his regards to all in our
Guestbook
.
May he rest in peace.
---
Fred Hagen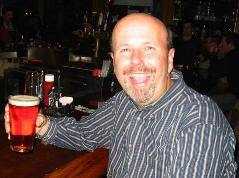 For the third time within a month, we are saddened and stunned to report the loss of another of our brothers.
Fred Hagen died suddenly on April 15, 2015, succumbing to a heart attack on the train on his way to work in Manhattan.
He served for several years as Chief Benefits Officer at 1199 National Benefit Fund in NYC. Fred is survived by his wife, Holly, and his beloved daughter, Lisa.
There are too many stories about the fun times we shared with Fred. So we'll just provide this photo to capture the spirit of them all.
Fred, dear brother, rest in peace.
---
Len Patruno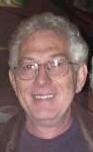 We are sad to report that Len Patruno, 68, lost his battle with cancer on April 14, 2015.
After SHU, Len worked as an investigator with the Essex County Department of Civil Service where he served in two stints for 25 years. In the interim period, Len was with Lancome in Clark.
He is survived by his wife, Corine, of 20 years, his children, Jeremy and Maddie, and his parents, Jerry and Philomena Patruno.
May he rest in peace.
---
Mike Krivak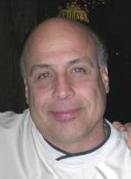 We are deeply saddened to learn that Mike Krivak died on March 11, 2015 at age 63.
Mike, recently of Bloomfield, grew up in Irvington before attending The Hall. After graduation fro SHU, Mike was the owner and operator of Pilot Air Freight. He will always be remembered for his incredibe sense of humor and the comocal stunts he pulled throughout the years.
He is survived by his son Michael and grandchildren Nicholas and Chloe.
May God bless him and may he rest in peace.
---
John DiFilippo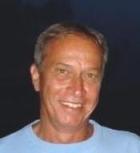 We are sad to learn that John DiFilippo died on December 2, 2012 at the age of 60.
John grew up in Irvington and relocated to Michigan in 2000. He worked as a Sales Manager for 30 years most recently with Rotor Clip Company in Somerset, NJ. He was a classic car enthusiast who enjoyed working on cars and attending car shows in his spare time. John was a selfless man who lived for his children.
John is survived by his beloved mother, Josephine DiFilippo (nee Volpe), his loving children John Jr., Robert, and Victoria, and brother Anthony. Also survived by his childhood and best friend of 50 years Richard "Ricky" Barone.
We will always remember the fun times with John at The Hall. He will be missed.
---
Pat Moriarty

We are deeply saddened to learn that Pat Moriarty died on April 22, 2012 at the age of 61.
Pat was a financial analyst for Incent One in Lyndhurst, NJ, and previously worked for the Bank of New York in New York City. He was an usher at Our Lady of the Lake Church in Verona, was formerly a basketball coach for the Wayne Recreation League, and served as a leader for B.S.A. Troop 108 in Wayne, N.J.
Pat is survived by his children Patrick, Lauren, Matthew, and Jonathan.
Pat served as consul of our chapter in 1971-72. Although some of us may have lost touch with him over the years, we still treasure the memories of the fun times with Pat back at SHU.
---
Steve Hucko

We are sad to report that Steve Hucko passed away on October 12, 2011 at the age of 60.
Steve was a career financial analyst and a marketing specialist for various companies over his 40-year career. He was also a bible study teacher at the Millington Baptist Church.
He is survived by his father, Stanley, and sister, Joyce.
We will always have fond memories of "Plant" during his college days at The Hall. Always that infectious smile He will be missed.
---
Dean Aucoin

We are sad to report that Dean Aucoin passed away on November 18, 2010 at Ocean Medical Center, in Brick.
Dean was a brother of Sigma Phi Nu, the local fraternity that emerged to become Tau Delta Phi at Seton Hall. Dean was a teacher with the Woodbridge Township School System for many years before retiring in 1999.
Surviving are his wife of 42 years, Suzanne, and his three children, Nicole, Sharon, and Sean.
---
Ed Stanulis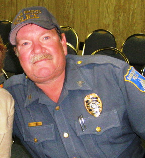 We are sad to report that we have lost Ed Stanulis. Ed died at home on Sunday, May 9, 2010. Ed, age 57, was a sergeant with the Seaside Heights Police Department for 16 years, retiring in 2007.

Surviving are his beloved, Shirley, two daughters, Danielle and Ashlee, stepdaughter, Kimberle, and two grandchildren, Samantha and James Jr.

We will always remember the fun times with Ed back in SHU days, especially at his father's place Down Neck. And, of course, we can never forget his highlight reel contributions as star center for Mando's Marauders. He will be missed.

---
Mike Tortorello
We are sad to report that Mike Tortorello died suddenly from a heart attack on February 21, 2007. He had not been ill.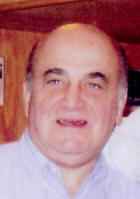 Mike was 57. He was a member of the Delta pledge class and graduated from SHU with a bachelor's degree in 1971. For the past 11 years, Mike was a senior loan officer of Horizon Home Loans of Springfield and president of Daunno Realty Services of Clark. Prior to that he was owner of Michael Peters Realty.
Mike leaves his wife of 27 years, Bettyann and his mother Theresa. He was father of Catherine, Todd, Jillian and grandfather of Todd Michael, Ryan, and Lucy.
We probably all have many memories and stories about Mike from our days back at SHU. One of the classics has to be the beer raid by the brothers of apartment 603 on the brothers of 1003 -- via the dumbwaiter. And of course, his memorable closing words at Good and Welfare, "Don't call me Dude". He will be missed.
---
Pat Tansey
We are greatly saddened by the death of Pat Tansey on January 29, 2005.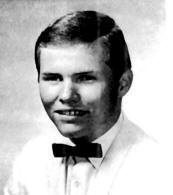 Pat was 55. Since his days at SHU, he spent 33 years with the Newark Fire Department and retired last July as Chief of Staff to the Director. Before that, he was Commandant of the training academy and the Office of Emergency Management and a battalion Chief for about 10 years. Pat also served as president of the N.J. Association of Professional Fire Fighters and of the International Association of Fire Fighters AFL-CIO. Pat was also a trustee of the Burn Unit at Saint Barnabas Medical Center.
Pat leaves his wife Barbara (who he had dated since grade school) and four children Erin, Patrick, Elle, and Liam.
We did not have a more recent photo of Pat -- this one is from 1967. We know Pat wouldn't mind -- he probably would have gotten a kick out of it.
When you think of Pat back in college, you immediately think of his dynamic personality, his infectious smile when he walked in a room, and a guy who was always fun to be around. Although many of us have not seen him since college, he will be deeply missed.
---
Mike Cox
We are sad to report that Mike Cox died on November 27, 2004.
Mike was a member of the Delta Pledge Class and graduated from SHU in 1978 with a bachelors degree in psychology. He also had served in the Marine Corps during the Vietnam War. Born in Newark, he lived in South Orange before moving to Buffalo two years ago.
I'm certain that we all have our favorite Mike Cox stories, but one of the classics has to be when he teamed up with Dennis Moeller in the gas station heist. It's ironic that Dave mentioned this in his reunion note a few days earlier. Another was his pledge assignment to pick up Ralph at work everyday wearing a different costume. When Ralph was furious one day he didn't show up, Mike calmly explained he was there -- as the Invisible Man.
He may be gone, but Mike will always be remembered.
---
And our brothers who have previously left us...
George Barber, John Keller, Dennis Moeller, Mike Rahill