March 22, 2013 -- Blackthorn Pub, Kenilworth, NJ
A reunion get together was held on Friday, March 22, 2013 at the Blackthorn Pub in Kenilworth, NJ. The turnout for our 2013 reunion was our best of the 21st century -- even better than the long-anticipated 2004 reunion. 27 brothers showed up to get caught up and reminisce. And, of course, lift a few.
"A good time was had by all."
Attendees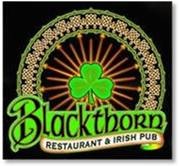 Sil Basile
Brian Boucher
Dave Bucco
Sam Caterina
John Conforti
Lou Criscuoli
Joe Cybulski
Lou D'Andrea
Roger Desiderio
Modesto Fiume
Dennis Gaglione
Bob Grajewski
John Gubernat
Jay Hacker
Fred Hagen
Bob Harkins
Ray Higgins
Nick Iovino
Mike Krivak
Bob Marino
David Pastore
Dennis Pedra
Joe Pisauro
Matt Schroeder
Armando Silva
Joe Silva
George Wozniak
The award for traveling the farthest distance goes to Joe Silva who made his way up from VA. (Or maybe it should go to Dennis Pedra, but we don't really know where he is actually living.) Kudos also to Joe Cybulski who made it down from the Albany area to his first reunion in 33 years! By far the most eventful trip was by Modesto who arrived very late traveling from eastern PA. He was in such a hurry to get here, he was stopped by a humorless trooper on Route 78.
Click the slideshow link to check out photos from the nite's events.⇒ View Slideshow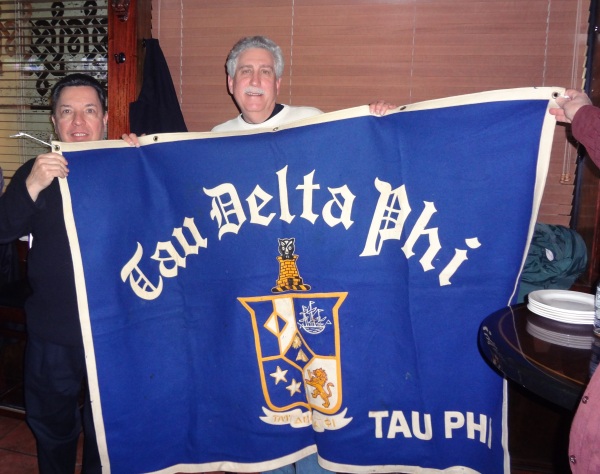 Our thanks to Dave for organizing this fine event. And to Joe for his help in holding the banner.
Click View Slideshow here or above for photos from Reunion 2013