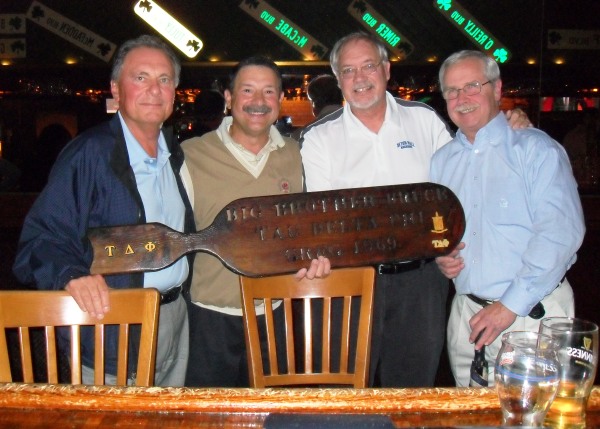 Roger, Lou, Bruce, and Brian celebrate Bruce's return to NJ.
Bruce Returns
Friday September 11, 2009
After a 37-year hiatus, Bruce Kilian returns to New Jersey to join Roger, Lou, and Brian for a mini-reunion at Cryan's Beef & Ale House in South Orange.
Bruce and his wife, Linda, are now living in Ohio, and the proud parents of 7 children! So he's been quite busy for those 37 years.
Bruce sends his regards to all.
---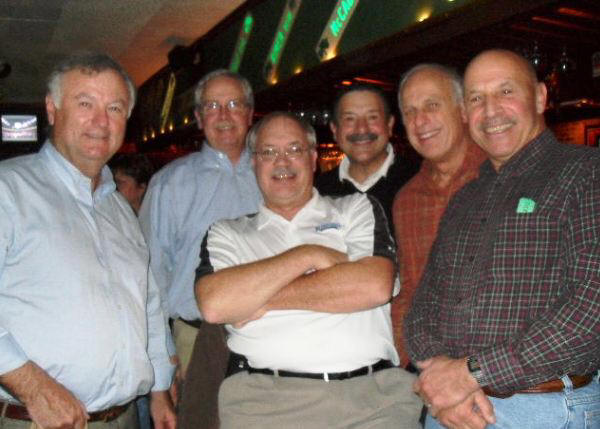 Terry (friend), Brian, Bruce, Lou, Charlie, and Bob (friend) gather for Bruce's 2nd NJ trip.
Bruce Returns Again
Friday November 27, 2009
Bruce had such a good time in NJ, he returned again in 2 months. Always a man of consistency, it was back again to Cryan's Beef & Ale House.
Meeting up with some friends and brothers, they resumed the activities begun on the September visit.
Judging from his attire, we believe that Brian remained on the scene since September, re-telling his jokes to anyone willing to listen.